I still don't know what these are.I think I recently seen ONE of them growing in the ground quiet large next county over.
so anybody Know????????????????????????????????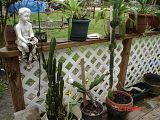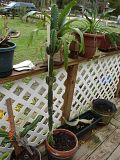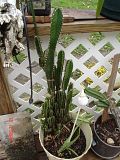 on the last picture...YES.that IS a crockpot its planted in
:rolleyes: hate moveing it. I sat them in shade last year....i've not moved them that far this year(crock pot is easiest mover too....
I hope someone can help................